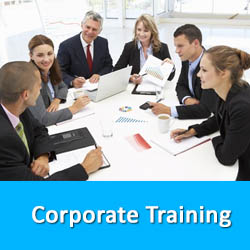 Corporate Training:
The training outsourcing provided by BDPS for Corporates, are a suite of best-in-class training processes that enable customers to reduce costs, sharpen their business focus and obtain computable results.
BDPS's Corporate Training Programs, targeted at both large enterprises and Small and Medium Businesses (SMBs), deliver training that is focused and meets the requirements of a 21st century workplace.
We believe in delivering customized corporate training programs and hence all our workshops are as per the client's requirement.
We have a professional staff that can train you in any technology of your interest. MS-Office, C, C++, Java, Oracle, Accounting Packages, SAP, Microsof.NET, JAVA, Oracle, PHP, etc.